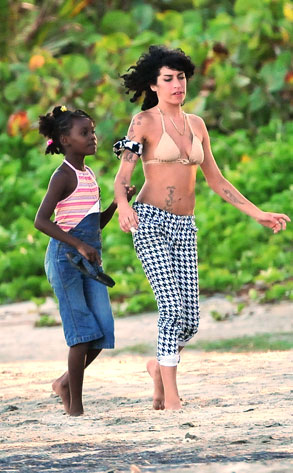 In
Amy Winehouse
's storied life, it certainly seemed that the more bizarre the report, the more likely it was to be true. But what about in her death?
The British tabloids are certainly doing their part to test the theory, as
The Mirror
reported yesterday that the late singer had already begun the process of adopting a 10-year-old St. Lucian girl when she unexpectedly passed away.
At first, it sounds implausible: though her father proclaimed her sobriety at the time of her death, she wasn't short on problems that might raise a red flag or 20 for any adoption board. But, she
was
cleaning up her act and did spent an inordinate amount of time on the Caribbean island.
And the
Mirror
further boosted their claims, saying lawyers were hired, plane tickets booked, and had no less an authority than the girl herself confirming the adoption plans. So is it true? Believe it or not, this rumor is…
Read more:
http://www.eonline.com/news/true_false_was_amy_winehouse_in_midst/255479#ixzz1TndjSWwV